Apparently Tectonic
> Time:

Summer 2019

> Location:

Brooklyn, NY

> Critics:

Ajmal Aqtash
Jason Lee
Kyriaki Goti

> At:

Pratt Institute
The project aims to camouflage the performative tectonic seams of an object by generating an even field of non-performative ones. By doing so, it offers a new reading to complex geometries that can be manufactured in a part-to-whole relationship utilizing new efficient ways for mass-producing difference by relying on advanced machinery and digital twin technologies.


The fabrication process considers a mold as its constant , designed with vacuum forming constraints in mind, and populated with Valleys and protrusions for non-performative seams. The trimming operation to follow the vacuum forming represents the variable layer for generating difference onto the mold extracts.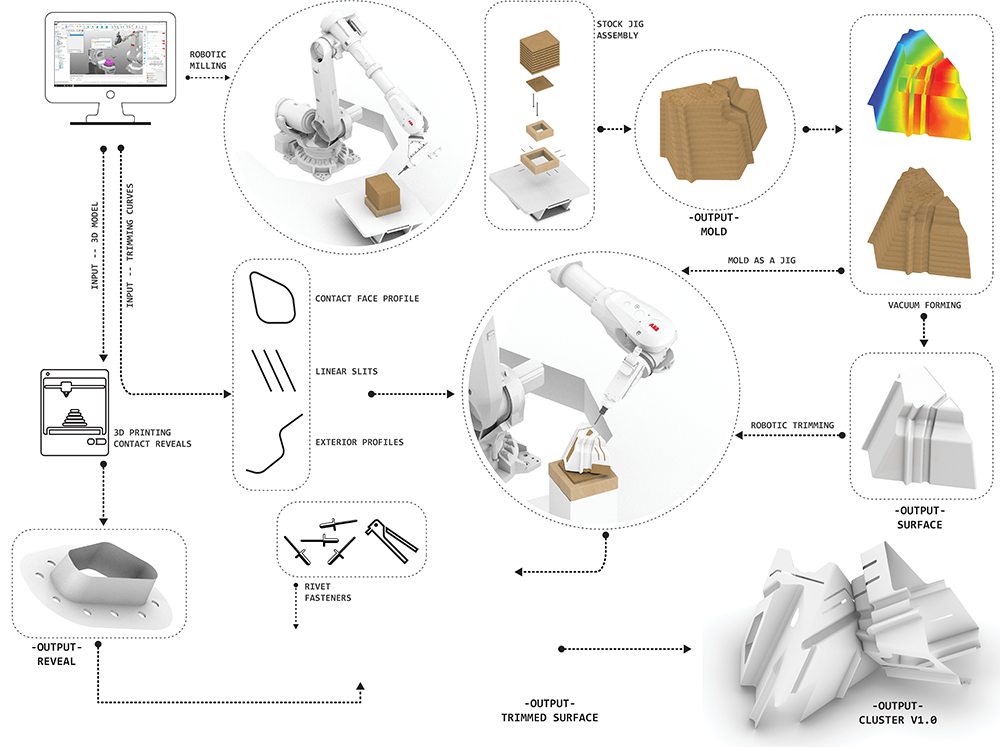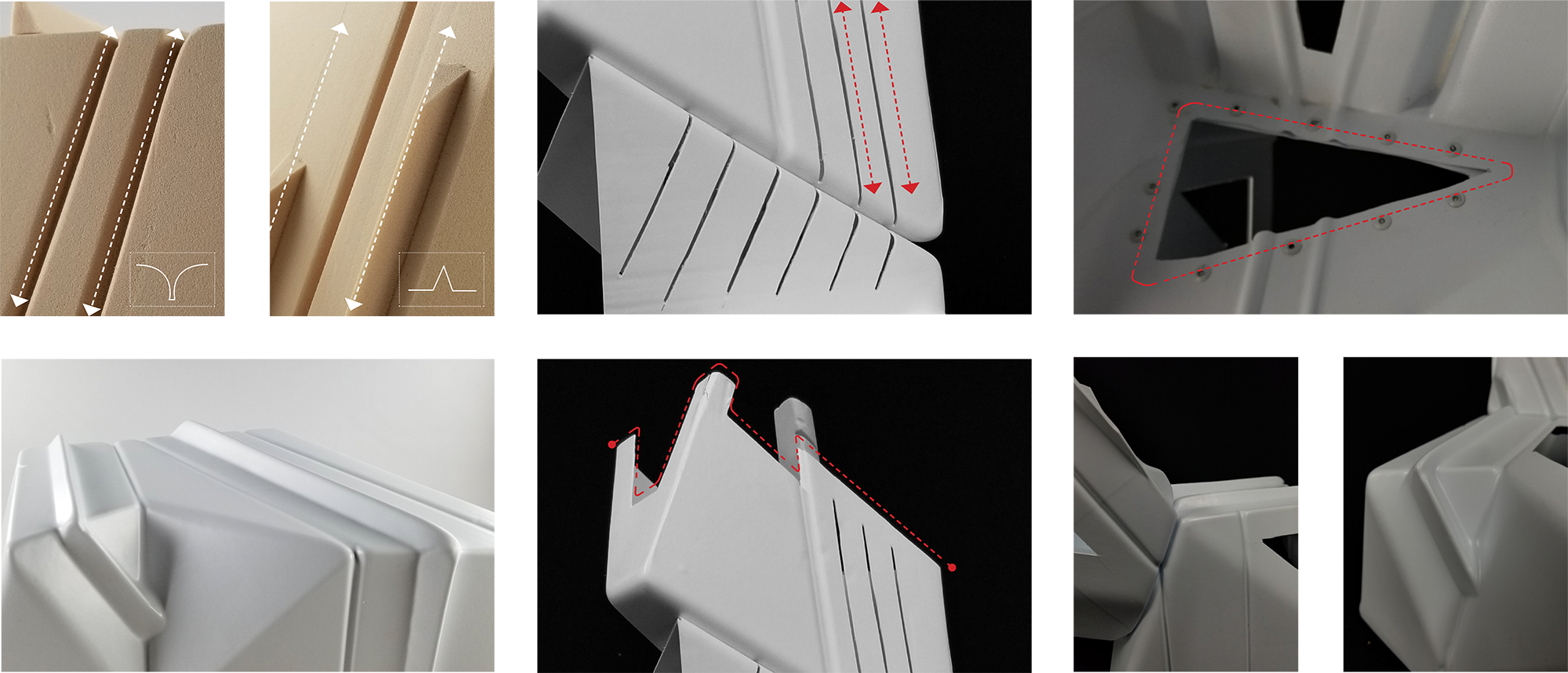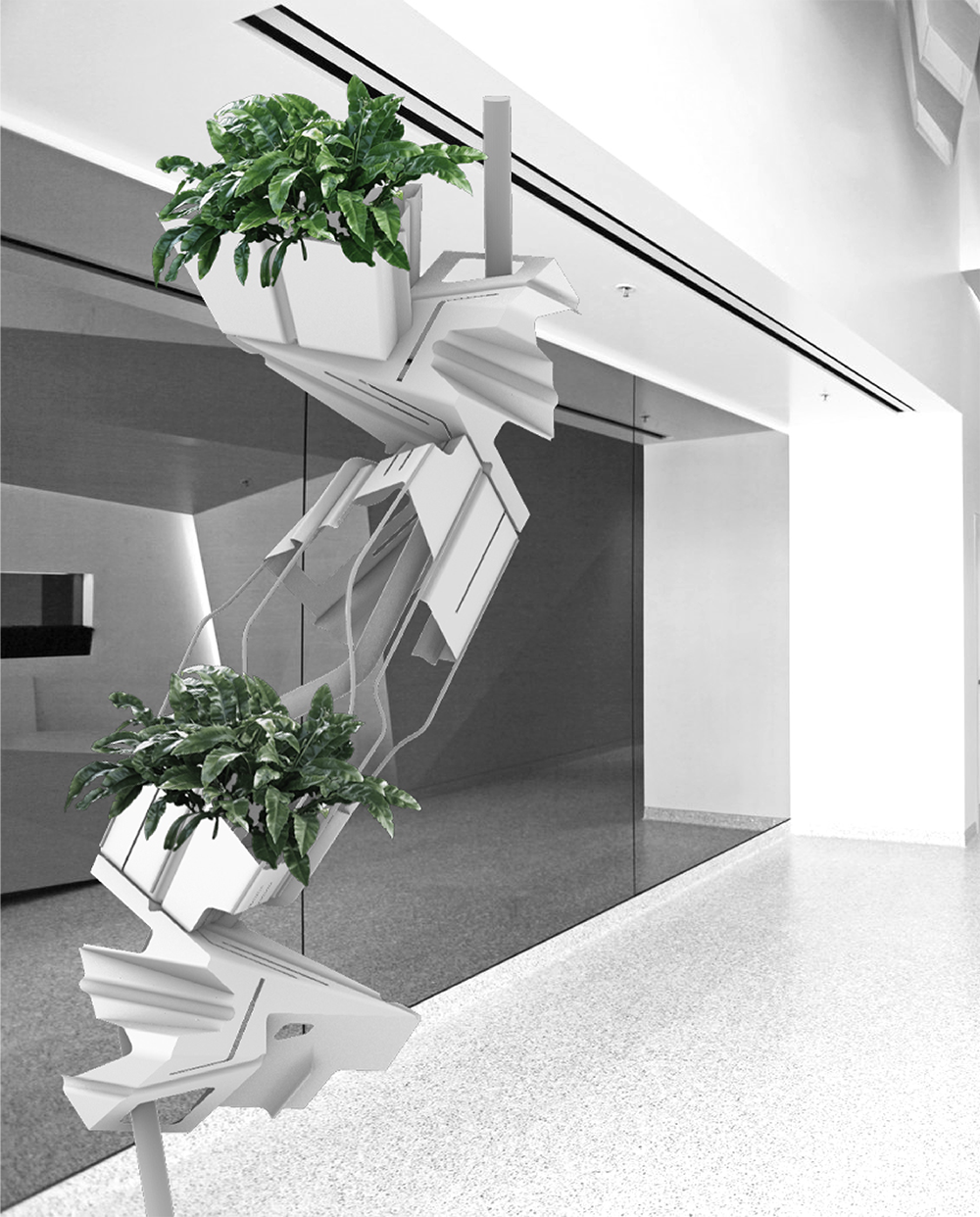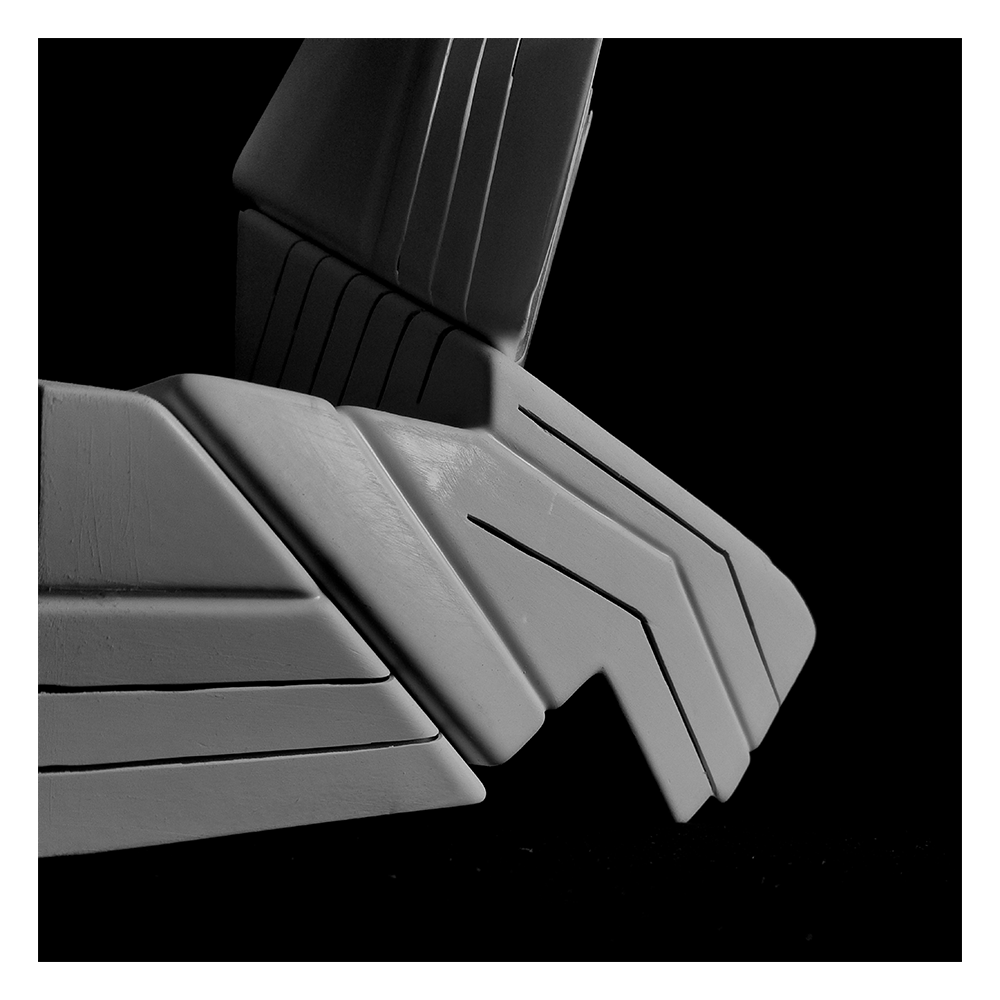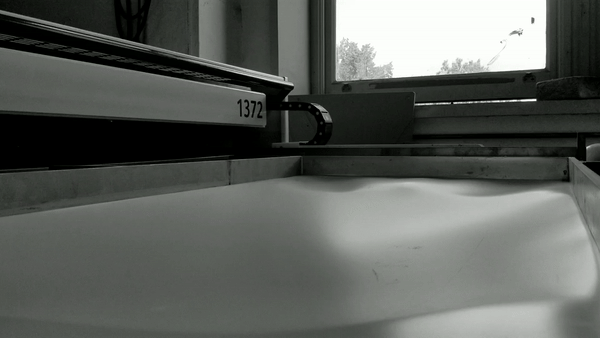 Digital twins are utilized in the process to simulate and predict material behavior as well as final product visualization.